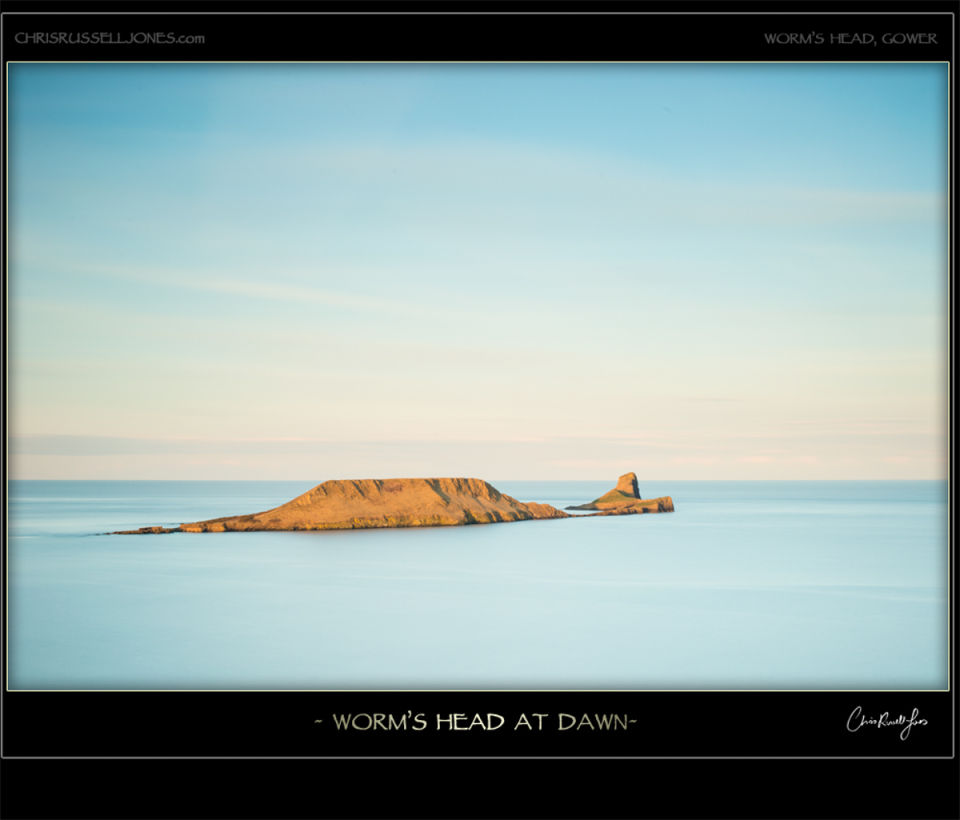 Fine Art Landscape Photography Worms Head, Gower, Wales, UK
WORM'S HEAD AT DAWN
Limited Edition Print *
Worm's Head, Gower, Wales
This image is a 140 second exposure, made using a 50mm lens combined with a ten stop neutral density filter. The long exposure creates the millpond effect on the sea.
Worm's Head, originally named 'Wurm' by the Vikings, Norse for 'dragon'. The Worm, as it is locally known, is only accessible for a few hours either side of low tide.
There is evidence of human inhabitation of Worm's Head from many periods of its history, including an Iron Age fort, and remains from the Palaeolithic and medieval periods.
* This image is a Limited Edition Print of 500 for sizes larger than 12"x8" and up to 20"x13".
It is a Limited Edition Print of 150 at sizes larger than 20"x13".
Location: Worm's Head, Gower, Wales, UK