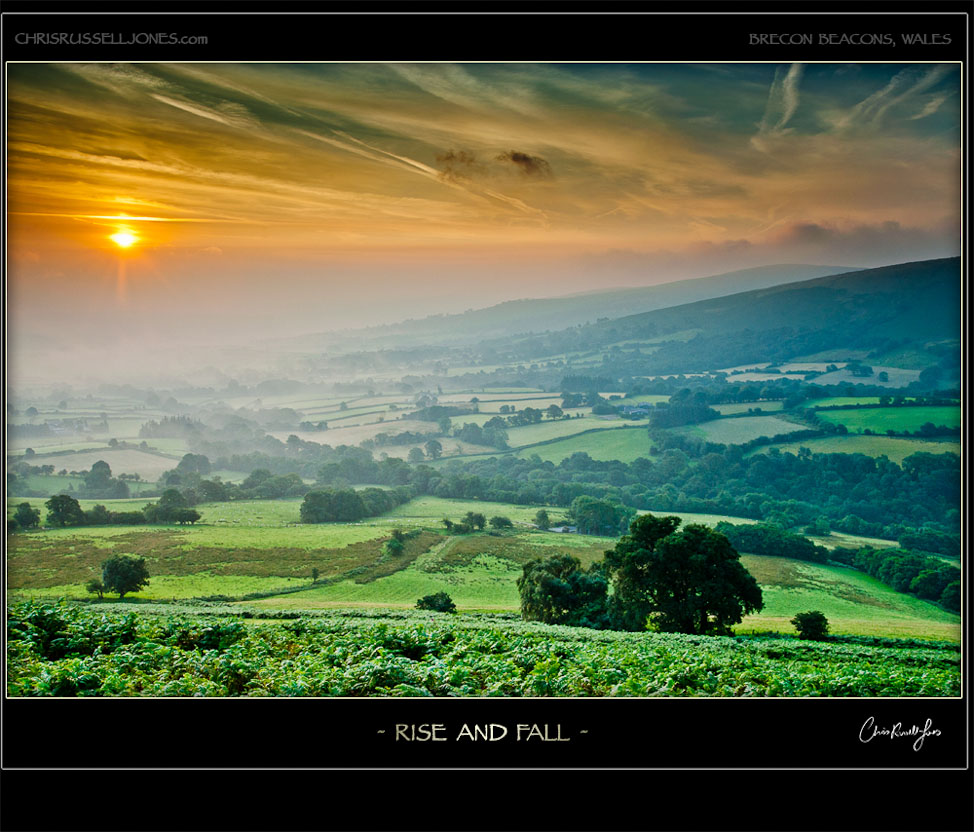 Fine Art Landscape Photography, Brecon Beacons at dawn, Wales, UK
RISE AND FALL
Limited Edition Print *
Dawn in the Brecon Beacons, Wales
The hills fall into the rising sun.
Taken from Allt Ddu, the northern ridge of Pen y Fan, and looking east toward the Black Mountains.
This image was made on the same overnight expedition as 'Lift Up Mine Eyes', 'Heaven's Way' and 'Beacons of Light'.
* This image is a Limited Edition Print of 400 for all prints larger than 12"x8".
Location: Brecon Beacons National Park, Wales, UK